The Top 3 Myths of Hiring a House Cleaner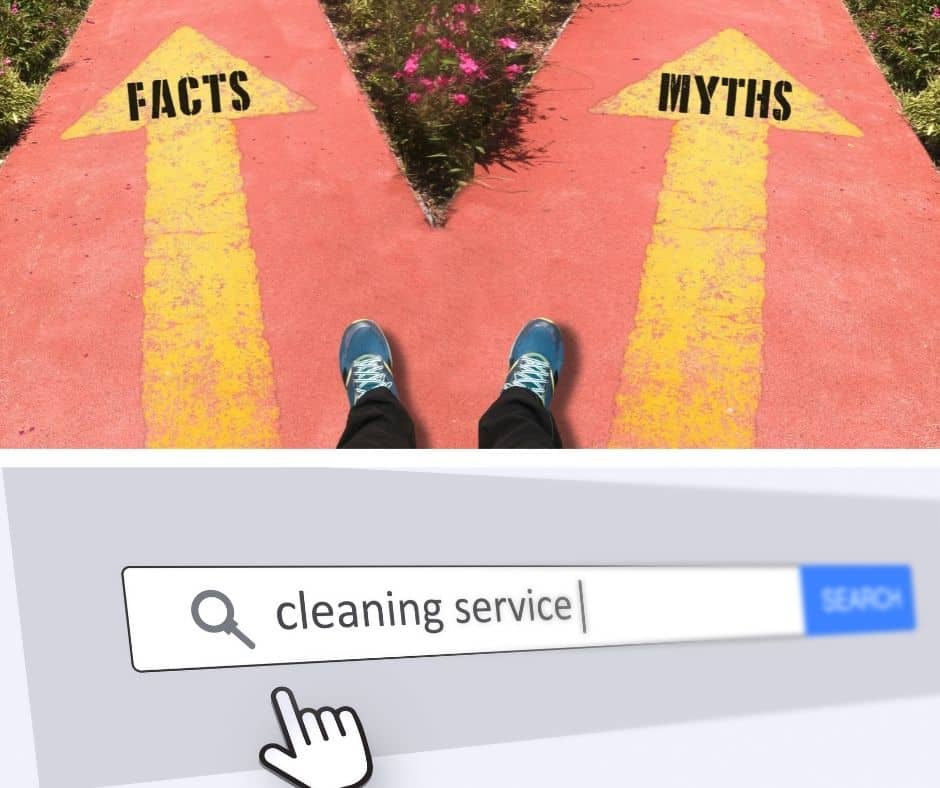 Do you really enjoy cleaning your bathroom, vacuuming up the pet hair, and scrubbing your floors? Be honest. You probably wish someone else could do it. However, I understand that there are some misconceptions associated with hiring professional house cleaners, which might prevent you from exploring these services. I'm going to bust some of the myths and explain why hiring a professional is actually a responsible choice. Are you missing out on something that could really make a positive impact in your life?
Myth #1 Only "Rich" People Hire Professional Cleaning Services
Did you grow up with the perception that only "rich" people hire cleaners or lawn care teams? Today, residential cleaning services are very different from a traditional maid. We have clients from many financial backgrounds who find hiring a cleaning company a cost-effective solution. How much is your time actually worth? Take a moment to think about it. If time is in fact money, the time you spend scrubbing the kitchen floor might be spent more profitably (not to mention more enjoyably) elsewhere.

Myth #2 I'm Embarrassed – Everyone Will Think I'm Lazy
Are you secretly jealous when the cleaning car drives into your neighbor's driveway? It is easy to brush it off with "well, it is such an indulgence and they are clearly lazy and entitled." It is usually the opposite. People think women should be able to do it all – raise the kids, go to work, clean the house – but they can't. How many of us have the energy to do it all? Busy professionals who work long hours often rely on the services of a house cleaning company. Instead of spending limited free time on chores, this gives them more time to do the things they love.

Myth #3 The Cleaners Will Invade My Privacy
I get it. Some people just feel a little bit weird letting strangers inside their home. This is natural to feel insecure that professional cleaners will spend time snooping through your personal things. It is important to remember that employees of a residential cleaning business are professionals. They are focused on doing their job as thoroughly and quickly as possible. They won't judge you or invade your privacy. But, if you have important files or other property you would like the cleaning technicians to say away from, you can always choose to make certain rooms off-limits.

The majority of our clients hire us simply because they do not have time to clean or they don't want to spend their only time off cleaning. The benefits of more time with your family and less stress adds so much more richly to your life than the actual cost of weekly service. Hiring a professional cleaner can save you time, save you stress, and give you more time as a family – in a clean house!