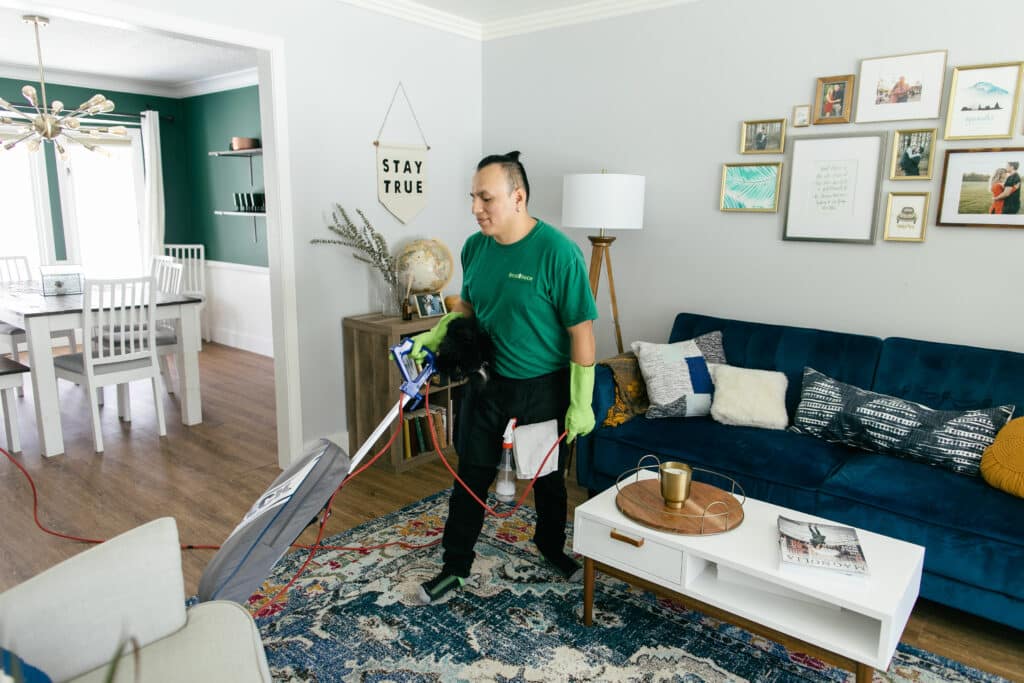 HOMES, CABINS, CONDOS, VRBO, STRs
AirBnb Cleaning Minneapolis
The Internet has opened up new and exciting ways for entrepreneurs to make money. Whether Airbnb provides a little extra spending cash or you've made it your full time career, putting your real estate to work for you can be a fantastic investment.
In an industry heavily reliant on customer reviews, you want to keep those five-star ratings coming. Unfortunately, many customers don't write a review unless they're upset about something, and few things ruffle feathers more in the lodging industry than uncleanliness. When you work with Right Touch Residential Cleaning, you'll never have to worry about this common Airbnb cleaning Minneapolis issue again.
Why Professional Minneapolis Airbnb Cleaning Makes the Most Sense
For many, it would seem doing your Minneapolis Airbnb cleaning yourself makes the most sense. After all, why pay someone else to do something you can take care of? When you really sit and think about it, though, the investment in professional cleaning services is often the more cost effective option considering:
Your busy schedule can cause an unintended compromise on cleaning, leading to bad reviews that cost you bookings.
You don't have to buy expensive cleaning supplies.
Your time is money, and we free your schedule so you can take care of your many other responsibilities.
Cleaning is what we do, and we're able to make the most efficient use out of every minute.
Whether you frequently have back-to-back bookings in multiple Airbnb units or you just host a single property on the weekends, the staff here at Right Touch Residential Cleaning has just the Airbnb cleaning in Minneapolis plan to meet your specific needs. No job is too big or small, and we're ready to help at a moment's notice to ensure your professionalism in the business. A five-star rating could be in your future, so get your free quote today
Satisfaction is guaranteed.
If you are not happy, we will return to make it right. That's the Right Touch!

GET AN INSTANT PRICE ESTIMATE


CALL US TODAY TO ADOPT YOUR DUST BUNNIES

WE LISTEN
We communicate honestly and respectfully.
WE *take time to listen and to understand how we can help our clients and each other.
* ensure that all our valued clients are served as individuals.
* believe that building trust and relationships builds a better team.
WE CLEAN
We believe that with integrity comes reliability.
WE * do what we say we're going to do. If something happens to prevent that, we determine how to make it right and communicate quickly.
* strive to do the right thing and surpass expectations.
WE CARE
We respect others by treating them the way we would like to be treated.
WE * support each other to thrive.
* behave positively and professionally.
* arrive every day grateful and inspired to make people feel good through our kind words and hard work.
* give back to the communities we live in.
our team
Woman Owned & Operated
Local Apple Valley Owners
(Not a Franchise)
Communication is Key
Bonded & Insured
+ Worker's Comp

GET AN INSTANT PRICE ESTIMATE


CALL US TODAY TO ADOPT YOUR DUST BUNNIES