We Are Committed to Our Employees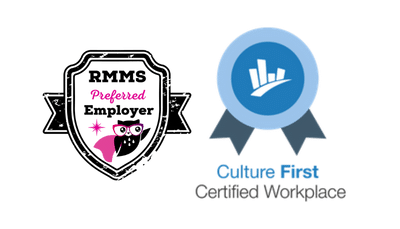 For most of our clients we are not a luxury. We are a respected, needed, part of their household running smoothly.
Are You Having a Hard Time Finding the Perfect Job?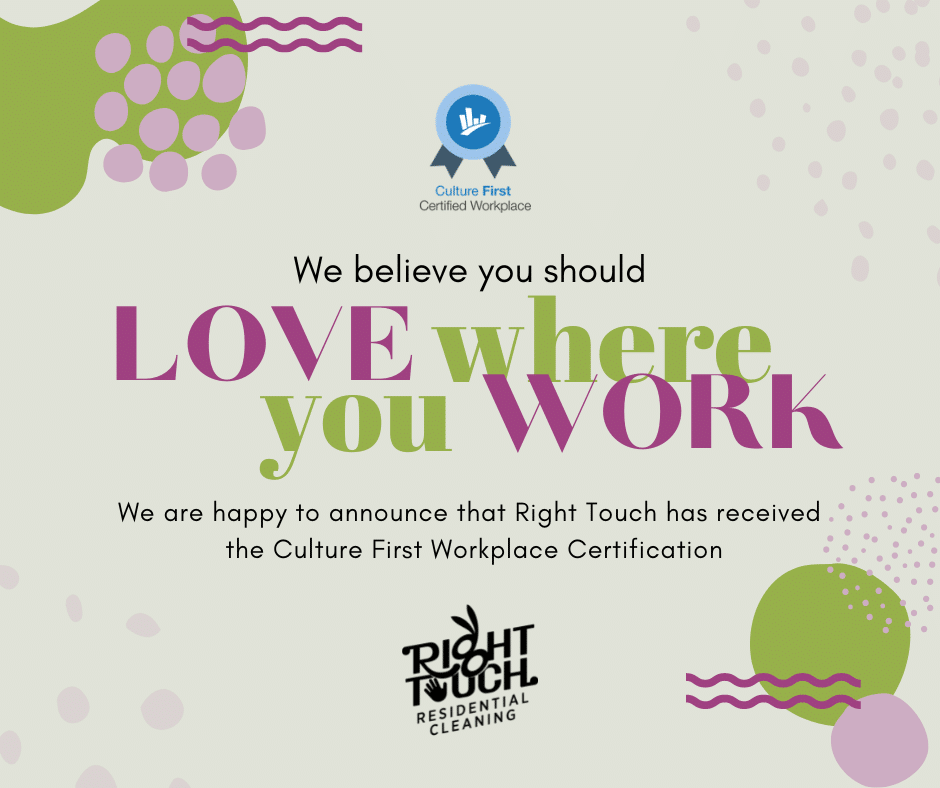 We want people to know how we treat our employees behind closed doors.
The RMMS Preferred Employer certification requires that we meet standards of non-discrimination and sustain a non-hostile work environment, have a thorough company training program in place, have safety and security policies in place, and recognize our employees through appreciation programs.  We are committed to providing a team environment that is head and shoulders about the rest!
The Culture First Workplace certification also has certain requirements we have to meet. Our employees are paid more than 20% above minimum wage; we have an employee recognition program to highlight achievements; we reward our employees for outstanding work; we believe in growth within our company.
We Offer Ongoing Training so that you are Confident in your Skills
To keep our cleaning technicians as safe as possible we provide masks, gloves, hand sanitizer, and rubber shoes that are disinfected between homes. Our clients practice social distancing and we do not enter homes where anyone is showing signs of illness.

Look, we know cleaning houses is hard work.  It is not for everyone. Our management team promises that we are honest, fair, and you will feel valued and appreciated.  

1. Complete our online application.
(It literally takes 20 seconds)
2.  Watch for an email and sign up for a phone interview.
We have immediate full time and part time openings.