ENJOY TRANSPARENT PRICING
Unlock Extra Benefits with Our Cleaning Packages
First-Time Cleaning:  Our Fresh Start Sparkle sets the stage for perfection.  This initial visit is meticulously designed to go above and beyond regular cleanings, ensuring that years of accumulated dust and grime are effectively removed. This intensive cleaning process not only rejuvenates your home but also lays the groundwork for our efficient and effective recurring cleaning services. With this solid foundation, our regular maintenance cleanings will be more productive, maintaining the high level of cleanliness and comfort you deserve in your home.
*Included in Luxe Living and Relaxing Refresh packages only.
Recurring Cleanings: Scheduled cleaning sessions that occur at regular intervals. Whether it's weekly, bi-weekly, or every 4 weeks, these routine cleanings focus on maintaining a consistently clean and healthy living environment.
Flat-Rate Service:  No surprises! Know what to expect on every invoice, regardless of the time spent.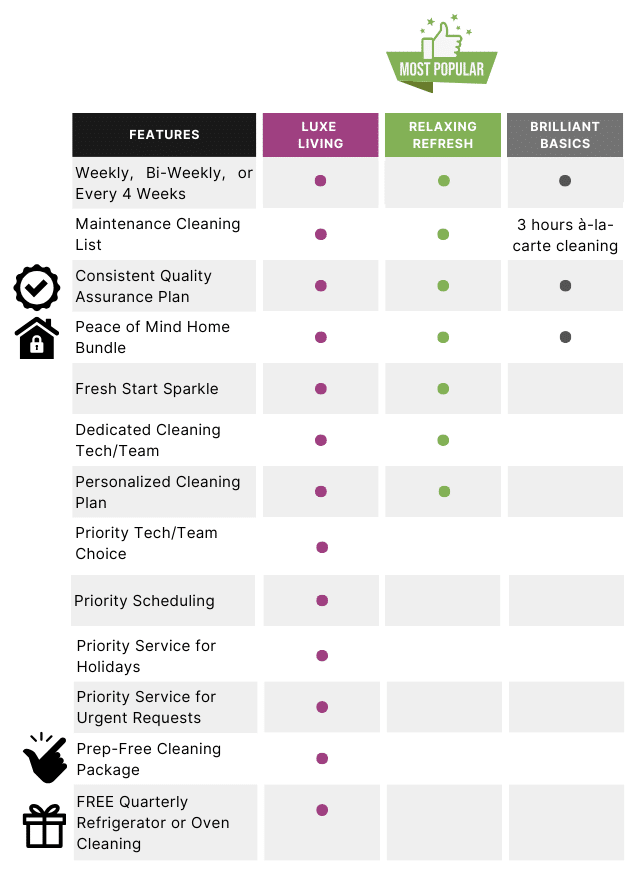 Choosing a Package?
If your home hasn't had a professional clean recently (in the last month), we suggest starting with our Luxe Living or Relaxing Refresh packages. Both kick off with our "Fresh Start Sparkle," with a more thorough cleaning to focus on everything from bathroom grime to dust build-up.
Luxe Living vs. Relaxing Refresh: What's the Difference?
Luxe Living: For those who want top-tier luxury. Get priority in scheduling and technician choice. We even prep your space for cleaning, so no need to tidy up before we arrive. Bonus: quarterly refrigerator or oven clean included.
Relaxing Refresh: Perfect for busy homes. It offers all essentials at a friendlier price. Benefit from a regular technician who understands your home. Most clients love this balanced package.
Only need specific areas tackled? Our Brilliant Basics package offers 3 hours of customized cleaning. You pick the spots, we make them sparkle.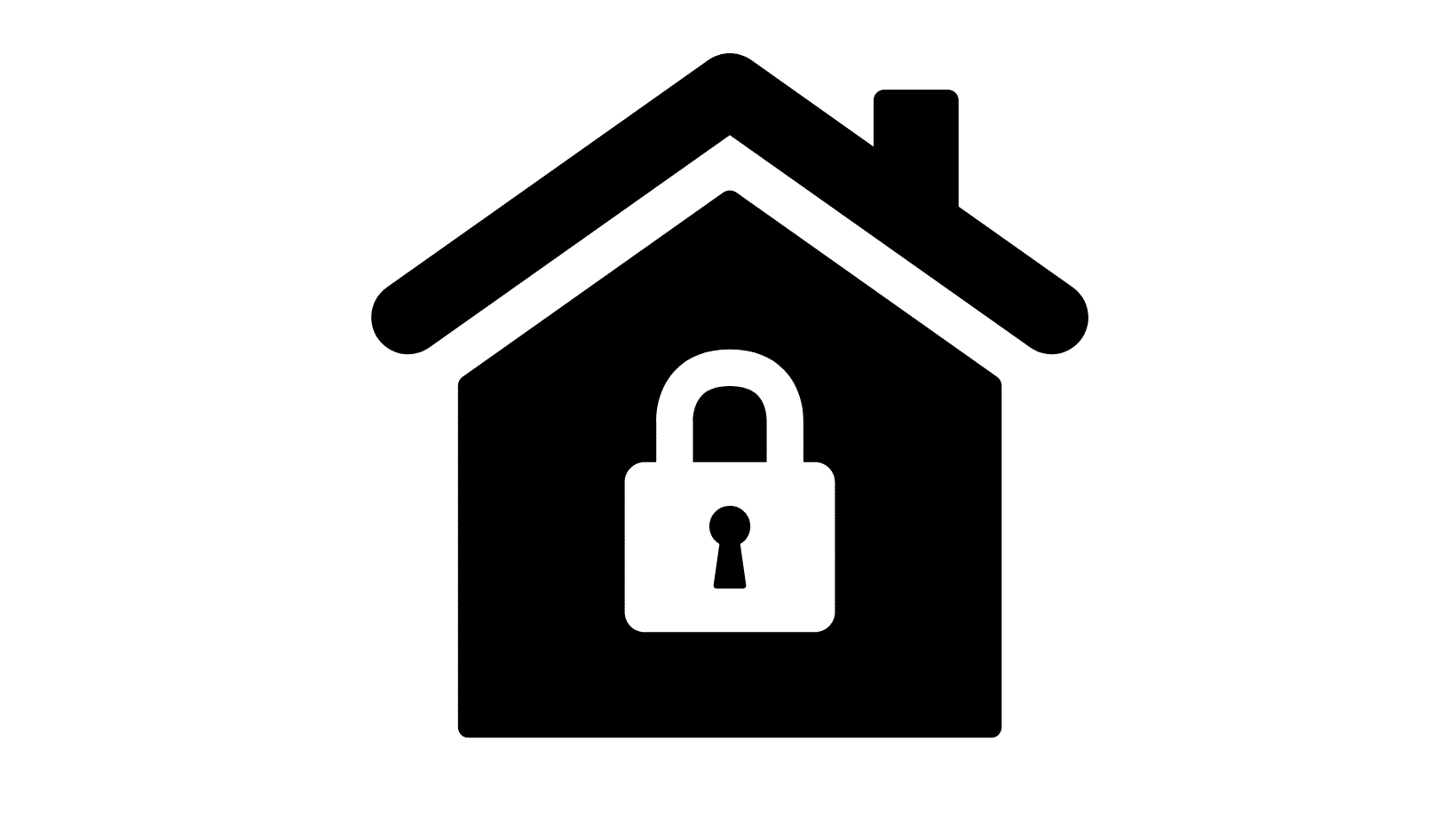 Peace of Mind Home Bundle
You can trust us to enter your home and your belongings are in safe hands.

Secure lockbox if you don't have an electronic lock with door code
Background checked cleaning technicians
Bonded and Insured
Email and text message reminders
Easy rescheduling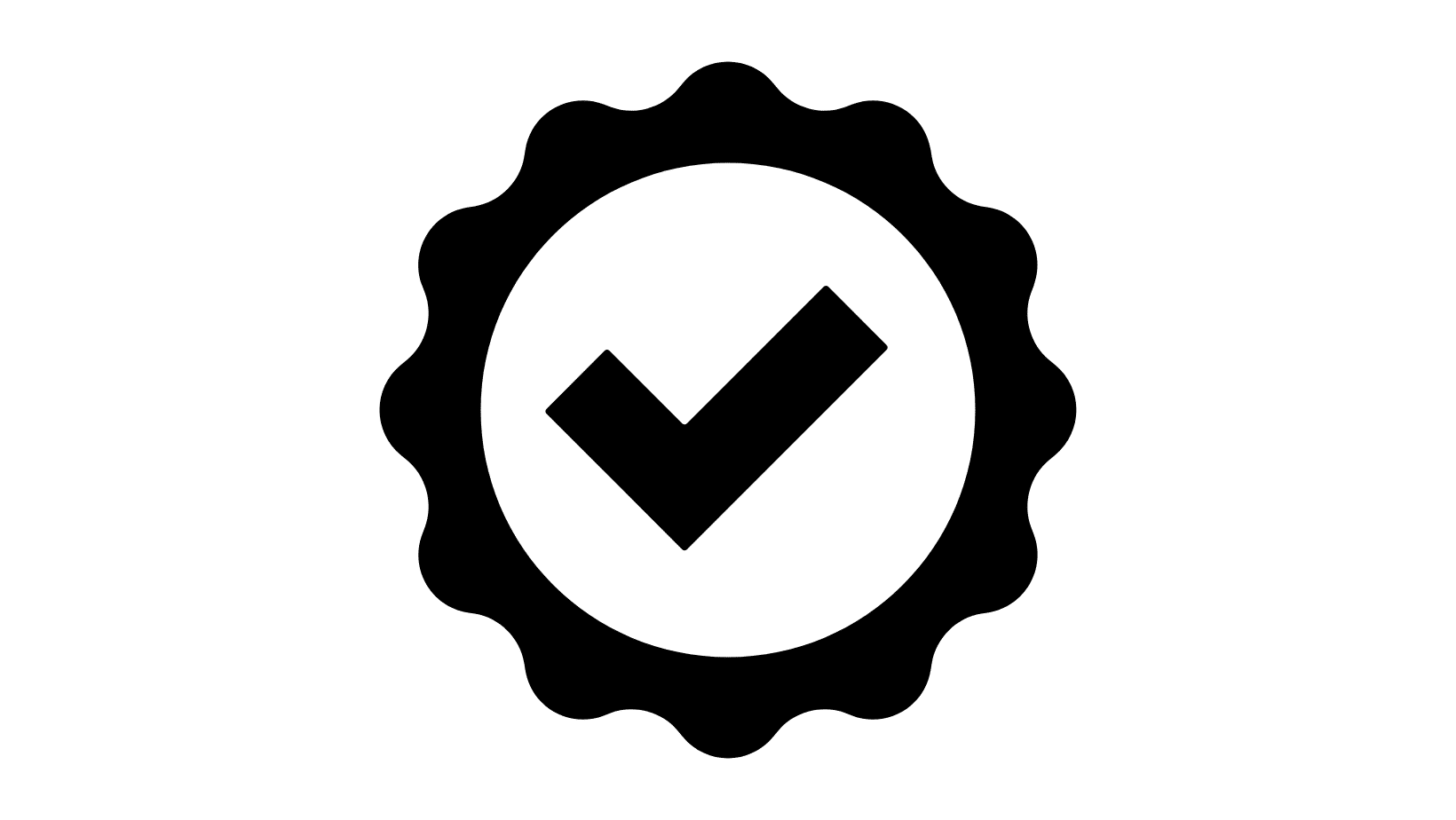 Consistent Quality Assurance Plan
Designed to ensure that the quality of our services not only meets but exceeds your expectations.
Quality check system
Client feedback surveys after every visit
Continuous improvement technician training
Regular updates to cleaning protocols
Happiness Guarantee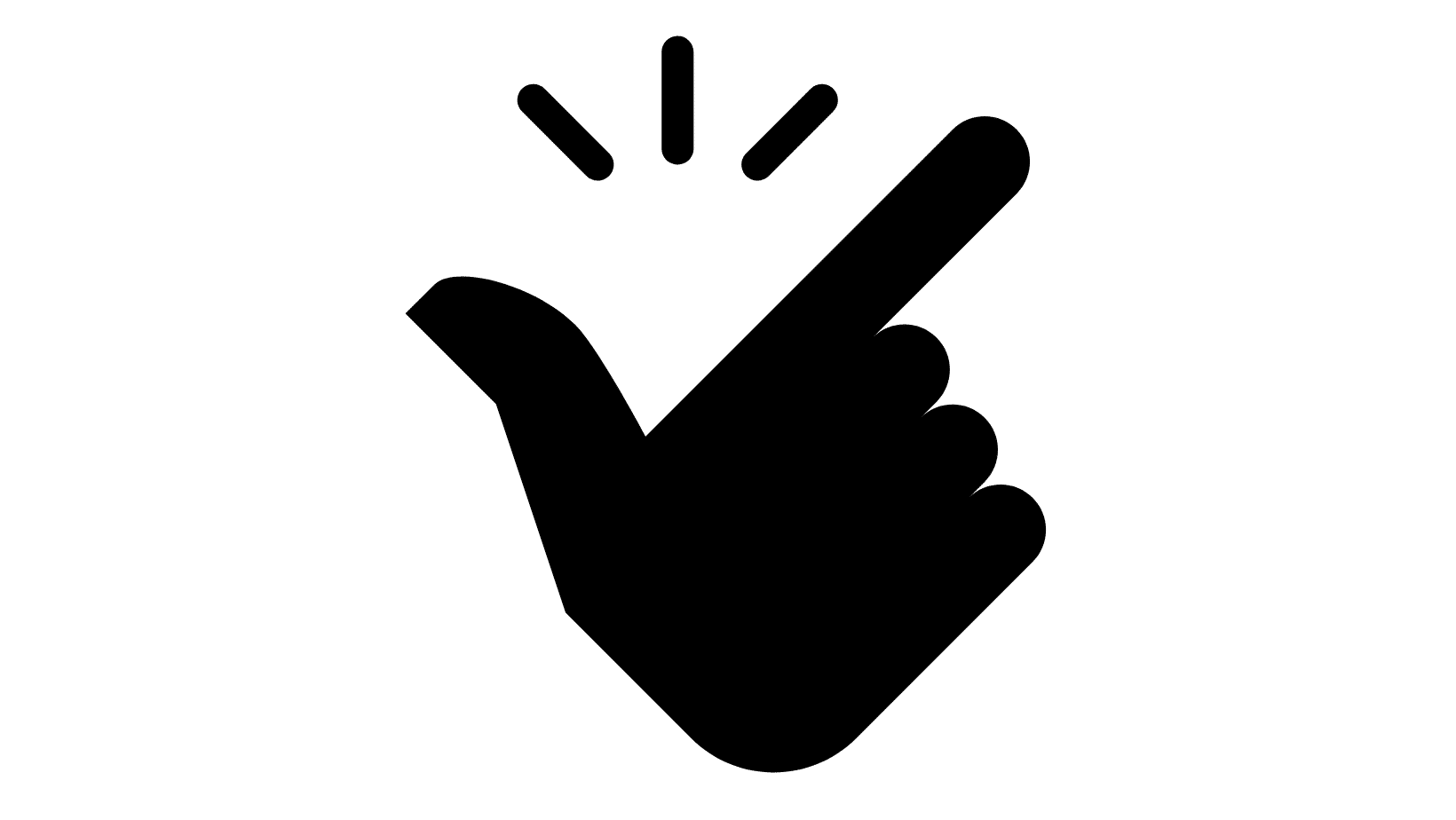 Prep-Free
Cleaning Package
Designed to let you relax while we take care of everything.  You no longer need to worry about tidying up before our crew arrives.
Space prep service
Personalized cleaning agenda
Final touch service