Why Every Property Manager Should Hire a Professional Cleaning Company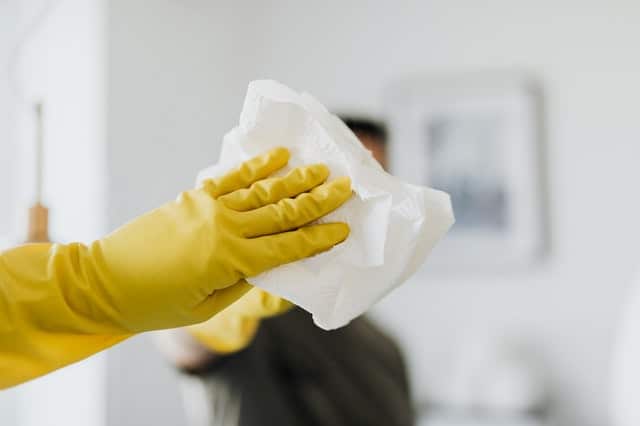 TruHome Property Solutions
by Derek Nolte
How do you grow a property management business? What are the steps you can take to improve the quality of tenants you attract and the number of homes under your management? What strategies do the most successful property managers use to grow their businesses and how can you implement these steps in your own property management business?
The simple answer is you must treat your property management business as a brand, yourself as an entrepreneur, and build a culture to communicate these ideas. The future growth of the business will be created by your current actions. No matter how much you want your business to grow, if your actions do not align with those desires, they will not materialize.
Every future plan or dream you have for your business must be reflected in your attitudes today. There is a wide gap between having the mindset of an employee and the attitude of an employer. At the onset of most businesses, this is something many entrepreneurs don't understand. They are mixed up about their roles as a business owner versus them as an employee of that business.
What are the key differences between an employee and an employer?
·      Long-term versus short term focus
Employees look at the immediate benefits they gain from an action. Employers look at the long-term benefits of taking an action. Employers are willing to sacrifice short-term gains for long-term profits. Employees rarely do this.
·      Task-oriented versus success-oriented
An employer uses their ultimate destination as their reference point. An employee uses the completion of a task as the reference point. If a task is done, the employees' role is completed. But an employer is only happy if that task brings them closer to their goals.
·      Different sets of tools and skills
Employers work at a range of complicated tasks; they manage people, money, and the company's goals. The employee only has to deal with their job. As a result, employees need only a narrow set of tools, but the employer has to be adept at managing systems.
How your housecleaning strategy impacts your property management business
What does this have to do with cleaning a rental property?
The strategy you adopt for cleaning a rental property offers a sneak view into the mindset that pervades your management style. Think about this, when you clean a rental property by yourself or choose amateur cleaners to do it, are you treating your business like a brand and thinking of its long-term growth? Or are you cutting corners that will only yield short-term benefits?
If you were in the shoes of the type of renters you are trying to attract, would you be more interested in renting a home where a professional cleaner handles the cleaning or one where cleaning is done by an amateur? As a property manager, you must realize that everyone who works for you, whether they be staff or contractors is a walking talking advert for your business.
Prospective tenants are rating you on the basis of your marketing, the condition of the rental, and the kinds of people who are involved in the day-to-day running of the home. Having a team of professionals creates the impression of a goal-oriented property manager who knows what they want and how to get it done. Tenants want to associate with that kind of home and manager.
The type of cleaner you hire has a ripple effect on the type of tenants you attract and the performance of the rental. This is why when thinking of how to organize cleaning for a rental property, the only option you should be considering is hiring a professional cleaning service. What will the service of a professional cleaning company do for your managed properties?
The benefits of hiring a professional cleaning service
·      Cleanliness is part of your marketing strategy
Whether you make a conscious effort to use the cleanliness of your property as a way to attract renters, it is already happening. The small signs of a well-cleaned or shoddily-cleaned home are some of the things potential tenants look at to determine the manager's attention to detail and level of professionalism.
·      It is a key factor in the quality of your service delivery
Property managers often do more to attract new tenants than they do to keep old ones. The cleaning service you hire can help you buck this trend. A professional cleaner will ensure that the same level of cleanliness renters saw before they rented a home is the same standard they will experience in the home.
·      A cost-saving strategy
A professional cleaning service will shorten the vacancy periods for your rental by getting the home ready for showing in record time. They will help your tenants stay longer by making the home more comfortable. They will reduce your maintenance costs by helping you combat wear and tear.
·      A tool for achieving long-term business goals
A professional cleaning service frees your time, so you can focus your energies on developing your competencies and becoming a better property manager. With a professional cleaner, you can pay attention to networking and marketing without worrying about the physical state of your properties.