Tips to Stay Organized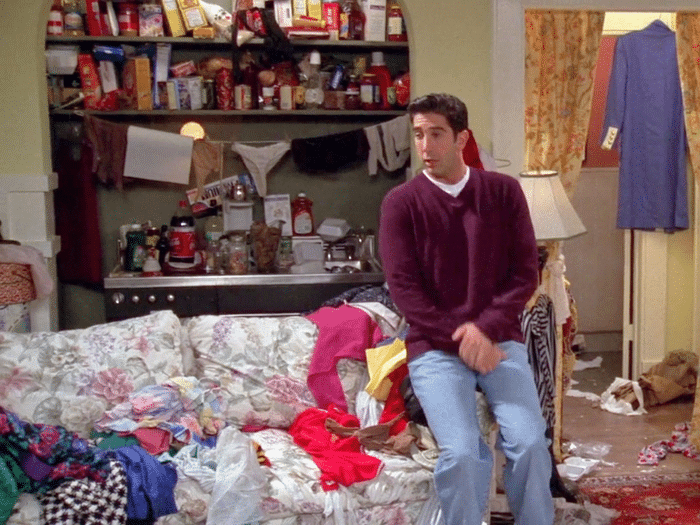 You've just gotten home from work and walked into a disorganized house. You look around and there are dirty dishes in the sink, half-eaten oatmeal-filled bowls on the counter, and an unmade bed… Netflix, pajamas, and a glass of red are calling your name, but you feel nagging guilt to tend to the clutter. Sound familiar? How to keep your house organized during busy weeks is the challenge at hand.
You have established a foundation for keeping your home clean and you have brought in the help of professionals. Now how do you keep it organized? Clean and organized go hand in hand but they are very different things.
That's why I'm going to teach you how to keep your house organized with just a few simple day-to-day organization habits that require little time. It doesn't have to take hours to maintain an organized home. With a few simple everyday tasks, you can clean a little and still enjoy your evenings! Here's where to start.
Declutter the counters.
This may seem like an obvious task, and yet, it can be challenging. The key is to tackle your counters once and then maintain them as best as you can each morning or evening. Choose a five-minute window in which you have free time. Trust me, I know those free minutes are far and few between, but hear me out!
Take five minutes to do the following each day:
Put the dishes away and load the dishwasher. If you don't have a dishwasher, at least rinse off the dirty dishes to make your life easier later on when you're washing them.
Declutter your space. Mail? Go through it as soon as it comes in and file items where they belong. Knick-knacks? Store them where they're out of sight, out of mind. (I use a "junk drawer" that is organized chaos but serves as a place to store odds and ends.)
Add little personal touches that make you smile. Whether that be treating yourself to a small bouquet of flowers, or buying a pretty frame to hold a special family photo, this will keep the counter bright and happy. It will also serve as a motivator for keeping your counters organized. You'll enjoy the finished look!
Make your bed.
"A messy bed equals a messy head." That's what I was always told! Now as a busy adult I can understand how an unmade bed affects my day.
Don't let the job of making the bed linger. Do it immediately after waking so you can't create excuses to put it off. Keep your bedding simple and create a relaxing space that makes you take pride in your bedroom.
Get in the habit of making your bed every single morning. If you want to keep your house organized all week long, this small organization task will be the thing that starts the momentum.
Make sure all your belongings have a designated place.
Good luck keeping your home organized without giving your belongings a designated place, to begin with. As we go about our days, items shift around our homes. Without a plan of what goes where you're left with stuff everywhere!
Odds and ends can be the trickiest to organize. Look for inexpensive baskets for small, difficult-to-organize items. Each day, make sure the makeup makes it back into the "cosmetic" basket, the shaving cream gets put in the "husband" basket, and the 400 bobby pins find a home in their "hair accessory" tray. It only takes a couple of minutes to put things away when they have a specified home.
Have a plan in place prior to leaving for the day to make sure everything is in its designated basket. It will ensure you don't have a huge mess to clean by the end of the week.
Keeping a house clean really can be simple if you build habits of organization like these into your daily routine. The hardest part is starting! That's why we recommend starting with something small each day like making your bed. It really does build momentum throughout the day.