The Incredibly Useful Cleaning Product You'll Wish You Knew About Sooner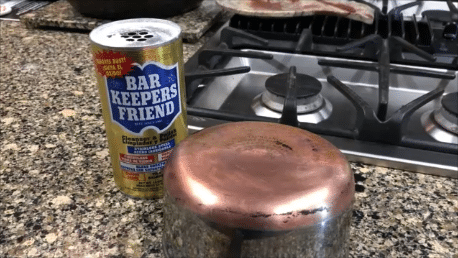 Bar Keeper's Friend has been around a long time – since 1882 – and a lot of people rave about it. But is it really that good?

The product doesn't offer any outrageous claims or fancy packaging, but what it lacks in pizzazz, it makes up for in cleaning power.

Bar Keeper's Friend is ideal for kitchen surfaces like stainless steel, ceramic, and glass. Polish your stove, sink, and pots and pans. No more pots with blackened bottoms! Just use a light sprinkling of this power, a bit of water, and a little elbow grease, and Bar Keeper's Friend will have you seeing the shine in minutes.

Then, move on to your bathroom where you can shine up dingy faucets and clean away grime on your tile or bathtub. It works wonders on glass shower doors caked with soap scum. Our teams even use it in the toilet!

If you haven't added Bar Keeper's friend to your cleaning tools — I recommend it.

The best news? It is under $3 and is easily available in stores like Walmart and Target.