Spring Cleaning Tips for Retirees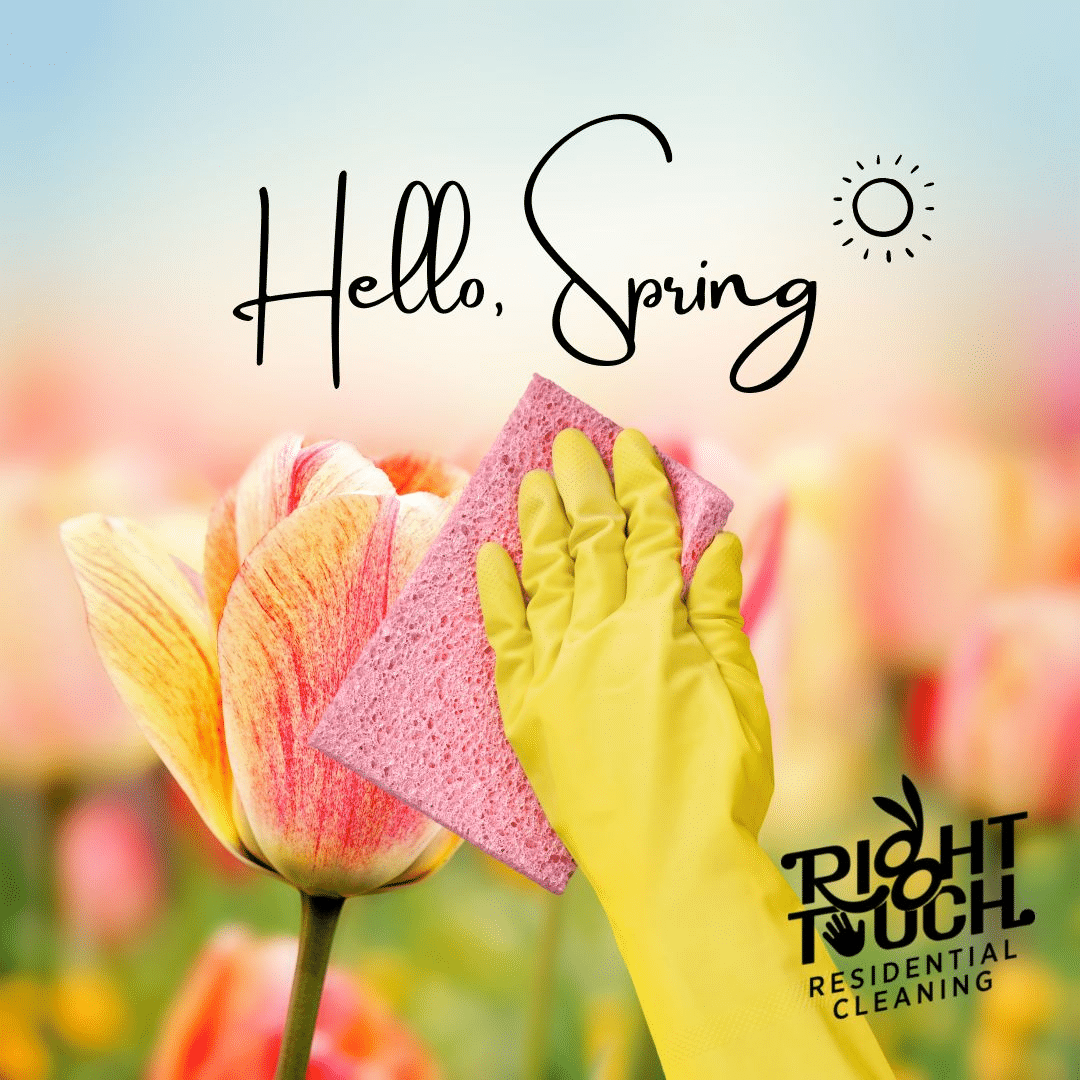 Overview of spring cleaning
The onset of spring is often a time to get your home refreshed and ready for the warmer months ahead. It's a great opportunity to open up the windows, wash windows, let some fresh air in, and clean up any areas in one room or the entire home that may have been neglected during the winter or throughout the year. Spring cleaning provides retirees with an opportunity to make their homes feel brighter and more organized after months of winter blues due to being cooped up inside.
Spring cleaning goes beyond regular dusting and vacuuming. It involves deep-cleaning surfaces such as floors, walls, furniture, appliances, carpets, drapes, etc., finally cleaning those hard to reach places, along with organizing cupboards, closets, and other storage areas. This type of deep-cleaning can help reduce allergens in your home and improve air quality while simultaneously allowing you to feel good about your living space.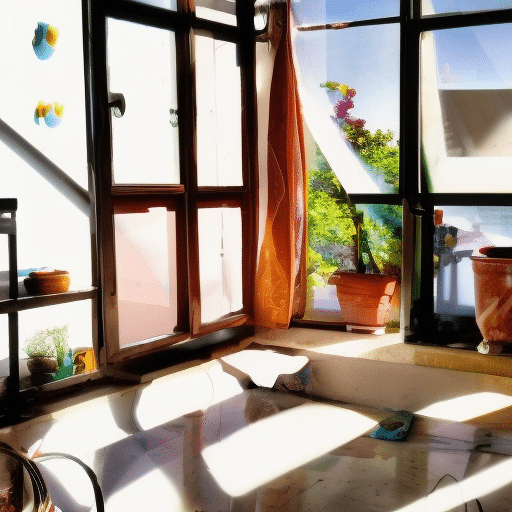 Reasons why retirees should consider spring cleaning
One key reason why retirees should consider spring cleaning is that it helps to promote physical and mental health. Getting up, moving around, and tackling a few chores can do wonders for your overall wellbeing. It's also a great way to reduce stress levels and promote relaxation.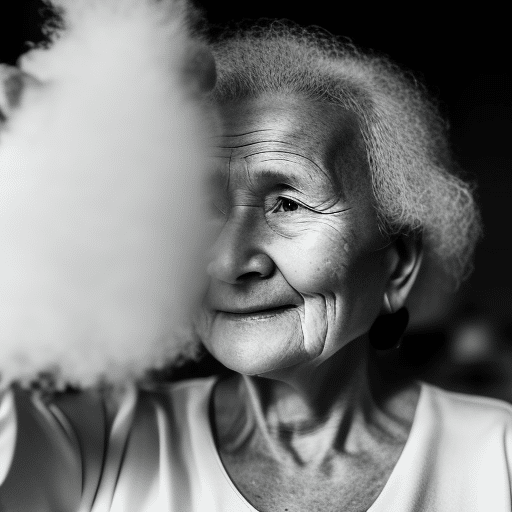 Another major benefit of spring cleaning is that it can help you save money in the long run. By clearing out clutter, organizing your belongings, and deep-cleaning different surfaces, you'll be able to determine what items are still needed or wanted as well as identify any areas that need additional attention or repair. This more thorough cleaning not only prevents potential damage from occurring, but also minimizes costs associated with replacing items or hiring outside help for deep cleaning services.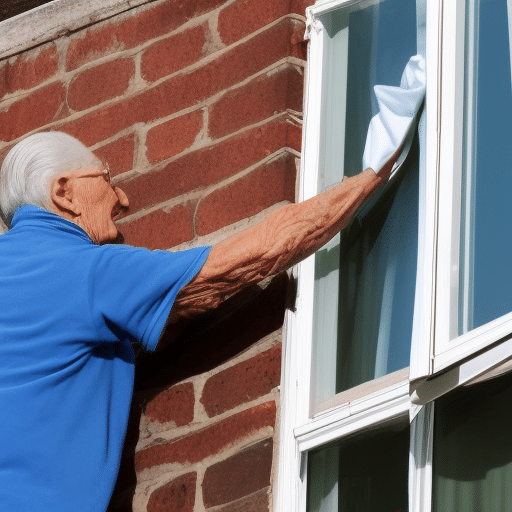 Benefits of spring cleaning
Spring cleaning is beneficial for retirees as it helps create a positive atmosphere in the home and can make life simpler. By clearing out clutter, disposing of or donating unwanted items, and cleaning areas that don't get regular attention, retirees can create more space and make their homes easier to keep tidy. This one cleaning solution not only saves time but also provides a sense of accomplishment and satisfaction.
It's also important to note that spring cleaning has several health benefits including reducing dust mites, eliminating allergens from the environment, improving air quality, and removing potentially harmful mold. In addition to this, tackling household chores improves physical mobility while organizing personal items helps reduce stress levels. All these benefits contribute to a healthier lifestyle that can be enjoyed well into retirement.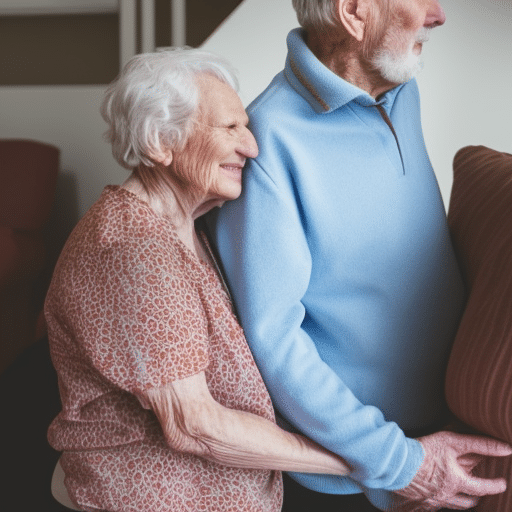 Decluttering and Organizing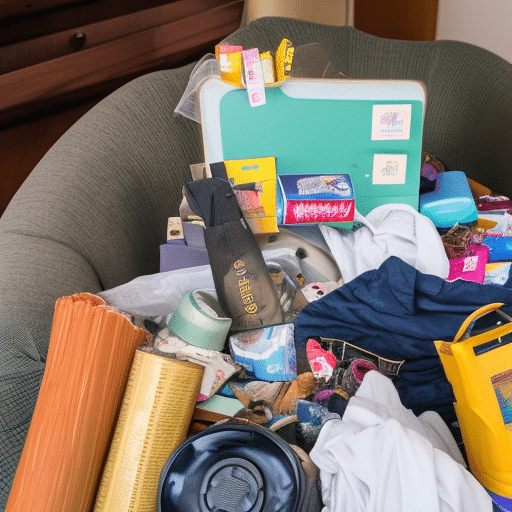 Steps to start decluttering and organizing your home
One of the best first steps to start decluttering and organizing your home is to create a plan. Set a specific goal and timeline so you can work towards that goal in an organized manner. This plan should include the specific areas and tasks you want to tackle, as well as how much time it will take to complete the task.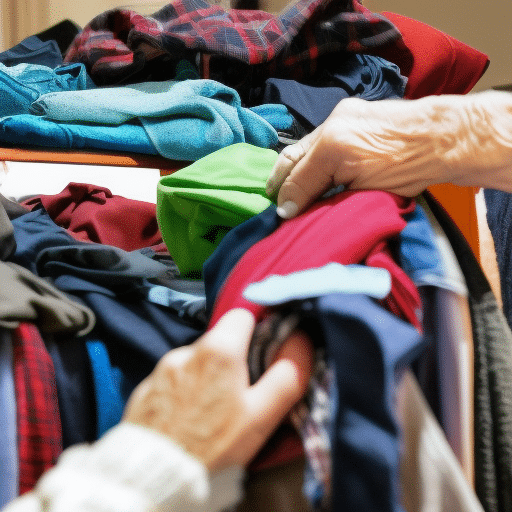 Once you have established a plan, begin sorting through your belongings. Start with one specific area at a time, such as the bedroom or kitchen, rather than trying to tackle everything all at once. Make three piles – keep, donate/sell, and trash – then separate items into these categories accordingly. By doing this you can properly identify what needs to be kept or given away in order for maximum efficiency and organization.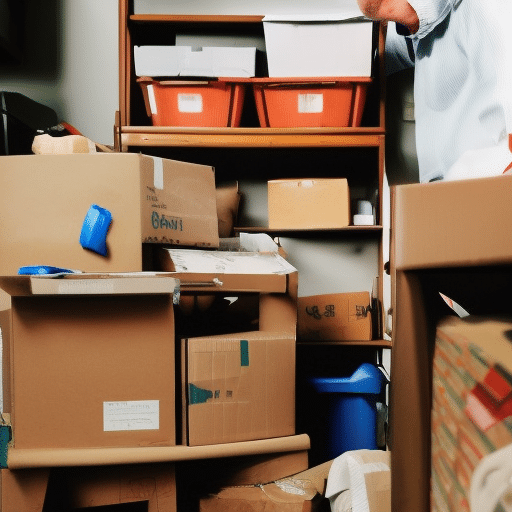 Tips on how to dispose of items you no longer need or want
Donating items is often the best option when disposing of items that you no longer need or want. You can easily find a local charity or thrift store that will accept donations, such as Goodwill or Salvation Army. Additionally, you can look online for virtual charitable foundations like Craigslist and eBay which allow people to post items they no longer need, with proceeds going towards a specified organization.
Another option for disposal is to sell your unwanted items. This works especially well for things like furniture and electronics, which have resale value. You can use websites like OfferUp or LetGo to list your used items and make some extra cash in the process. No matter what type of item it is, there are always ways to put it up for sale through online platforms such as Facebook Marketplace or Craigslist.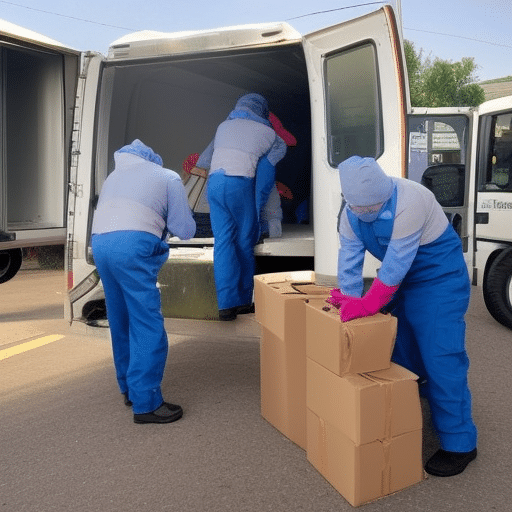 Ideas on how to organize belongings and decorate with what you have
One creative way to organize your belongings and maximize space is to use the vertical space in your home. Invest in shelves, hanging racks, and other items that can utilize the walls. This will help keep everyday items off the floor, freeing up lots of room for you to decorate with what you have.
Another great idea is to repurpose old furniture. Try reusing an old dresser as a craft station or nightstand as a storage unit or laundry room for linens or books. Additionally, paint can go a long way in giving furniture a new look and feel. You can even find tutorials online for fun DIY projects that involve using your existing furniture and turning them into something new!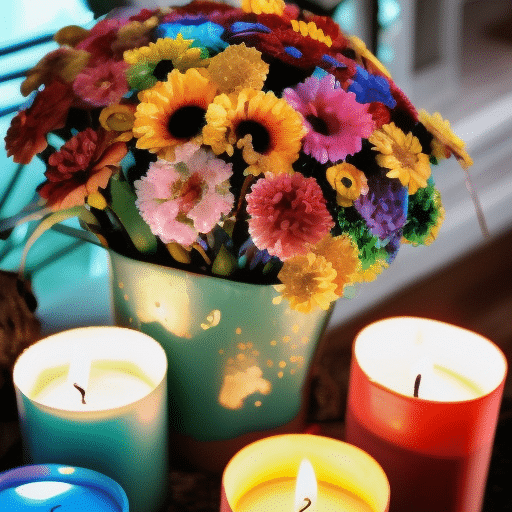 How to maximize space in a smaller home
A great way to maximize space in a smaller home is to think about how much clutter you can get rid of. Ask yourself if certain items that you own serve any real purpose, and if not, determine the best way of disposing them responsibly. This could mean donating to charity, selling online, or repurposing the item. Reducing clutter will create more breathing room within your home in no time.
Another way to maximize space in clean room is by utilizing multi-functional furniture pieces such as ottomans with storage or beds with drawers underneath. You can also install shelves or hanging racks on the walls so that items don't take up floor space. Finally, investing in organizers like over-the-door bins and stackable bins are great ways to keep things tidy without taking up too much space.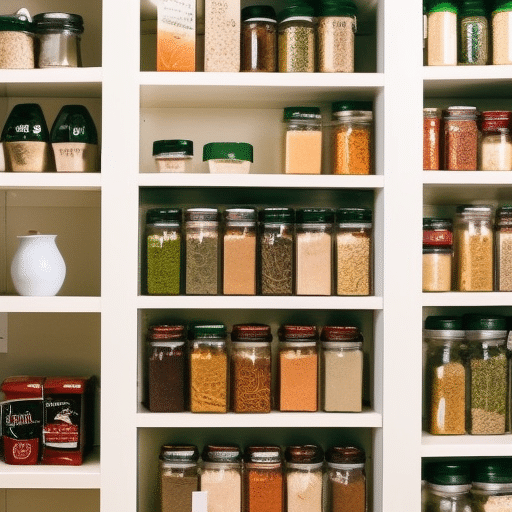 Deep Cleaning
Preparing your home for deep cleaning
One of the first steps to prepare your home for deep cleaning is to remove all items that are no longer needed. This includes broken or damaged items as well as anything that is just taking up unnecessary space. Donate, sell, or repurpose these items so that you can start cleaning without any obstructions. Once this is done, use a vacuum and dust cloth to sweep up any dirt and debris from the floors and furniture.
Next, organize items into labeled containers or drawers for easy access during the cleaning process. This will allow you to quickly assess which areas need more attention without rummaging through the mess. Finally, create a cleaning checklist with specific tasks such as dusting shelves, mopping floors, and washing windows – this will ensure that everything gets done efficiently and thoroughly.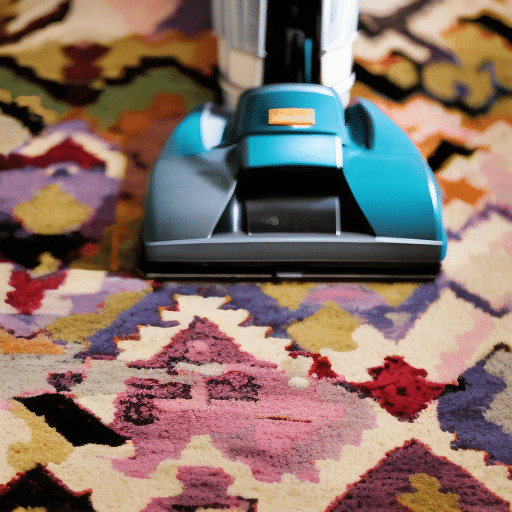 Spring cleaning checklist
Whether you're a seasoned spring cleaning tips pro or a novice just getting started, a spring cleaning checklist can help you stay organized and make sure you don't miss anything. Here's a guide to creating your own spring cleaning checklist.
Make a List of Rooms

The first step in creating your checklist is to make a list of all the rooms in your home. This includes bedrooms, bathrooms, living spaces, and any other areas that need attention. Once you have a complete list of rooms, you can start breaking down the cleaning tasks for each one.

Break Down the Tasks

Next, take each room on your list and break down the cleaning tasks that need to be done. For example, in the bedroom, you might need to dust the furniture, wash the bedding, and vacuum the floors. In the bathroom, you might need to scrub the toilet, wipe down the shower, and clean the sink. Be as specific as possible when listing out the tasks for each room.

Prioritize Tasks

Once you have a complete list of cleaning tasks for each room, prioritize them based on importance. For example, if you're short on time, you might want to focus on the most important tasks first, such as cleaning the kitchen or bathrooms. If you have more time, you can tackle some of the less pressing tasks, like washing the windows or dusting the blinds.

Gather Your Supplies

Before you start your spring cleaning, make sure you have all the necessary supplies. This might include cleaning solutions, rags, sponges, a vacuum, a mop, and a broom. You don't want to start cleaning only to realize you're missing something essential.

Declutter and Organize

Spring cleaning is also an excellent time to declutter and organize your space. As you clean each room, take a look at what you have and decide what you really need. Get rid of anything that's broken or no longer serves a purpose, and organize the rest. This can help you feel more in control of your space and reduce clutter in your home.

Focus on High-Traffic Areas

Some areas of your home see more traffic than others, and these areas can accumulate dirt and grime more quickly. Focus on cleaning these high-traffic areas, such as entryways, hallways, and the kitchen. This can make a big difference in the overall cleanliness of your home.

Don't Forget About Out-of-Sight Areas

It's easy to forget about areas of your home that are out of sight, but these areas still need attention. For example, you might want to clean behind the refrigerator, under the couch, and in the back of your closets. These areas can accumulate dust and dirt over time, so it's important to give them a good cleaning.

Take Breaks

Spring cleaning can be a big job, so make sure you take breaks when you need them. This can help you stay motivated and avoid burnout. You might want to set a timer for 30 minutes of cleaning, followed by a 10-minute break. Use your break time to stretch, hydrate, or just relax for a few minutes.

Get the Whole Family Involved

Spring cleaning doesn't have to be a solo task. Get the whole family involved, and make it a fun activity. Assign tasks to each family member based on their age and ability, and work together to get your home clean and organized. This can be a great way to bond as a family and teach your children or grandchildren the importance of taking care of their living space.

Consider Hiring Professional Help

If you don't have the time or energy to do a deep spring cleaning yourself, consider hiring professional help. A cleaning service can come in and take care of everything on your checklist, leaving you with a clean and organized home without the stress and time commitment.

Be Mindful of the Environment

As you clean your home, be mindful of the environment. Choose cleaning products that are environmentally friendly and safe for your family and pets. You can also consider using natural cleaning solutions, such as vinegar and baking soda, which are effective and non-toxic.

Set a Schedule for Regular Cleaning

Once you've completed your spring cleaning checklist, set a schedule for regular cleaning to maintain your newly organized space. This might include a weekly or bi-weekly cleaning routine, where you focus on the high-priority tasks that need to be done on a regular basis.

Celebrate Your Accomplishments

Finally, don't forget to celebrate your accomplishments. Spring cleaning can be a big job, but it's also a great opportunity to start fresh and declutter your space. Take a moment to appreciate your hard work and enjoy your clean and organized home.
In conclusion, a spring cleaning checklist can help you stay organized and ensure that you don't miss any important tasks as you deep clean your home. By following these tips, you can create a thorough and effective checklist that will help you make the most of this season of renewal and rejuvenation. Whether you do it yourself or hire professional help, a good spring cleaning can help you start fresh and enjoy your living space to the fullest.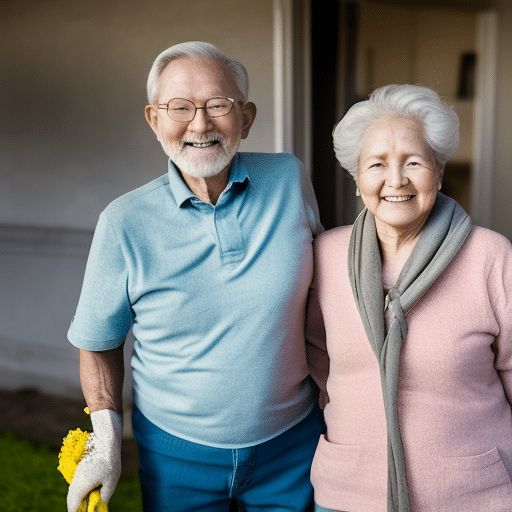 Strategies for tackling difficult areas such as bathrooms, kitchens, and carpets
Bathrooms, kitchens, and carpets can be particularly challenging areas when it comes to deep cleaning. To tackle these tough spots, start by removing all items from the area so that you can access and clean every surface. Afterwards, use a disinfectant cleaner on hard surfaces like countertops and tables before wiping down walls and light fixtures, scrub sponge them with warm water and soap. Deep-clean the toilet with hot water and a brush or bleach solution for optimal sanitation.
For kitchens, focus on cleaning appliances both inside and out. Make sure to pay extra attention to the stovetop and oven, as grease can accumulate quickly in these areas. Additionally, sanitizing any cutting boards or knives is essential for food safety. Carpets should be vacuumed first using a household vacuum cleaner; afterwards, consider renting a steam cleaner to help extract dirt particles and stains from deeper layers of the carpet and upholstery. This will leave your carpets looking brand new!
Finishing Touches
Advice on how to freshen up the inside and outside of your home
Bringing life back into your home can be easy and affordable. To freshen up the inside of your home, start by opening all the windows to let in fresh air. Fill your house with pleasant fragrances using essential oils or scented candles so that it smells inviting. Adding a few colorful plants scattered throughout your living space will also help liven up the atmosphere.
When it comes to refreshing the outside of your home, take care of any necessary repairs such as broken gutters, loose shutters and cracked siding. Make sure to trim any overgrown shrubs or trees surrounding the property, and sweep away cobwebs and dirt from pathways. Neutralize odors on outdoor furniture by washing them down with soapy water and a soft brush, then adding a coat of polish for added protection against the weather. Finishing touches like adding colorful flowers, throwing a new welcome mat at the door, or putting up outdoor lighting will make visitors feel welcome when they arrive.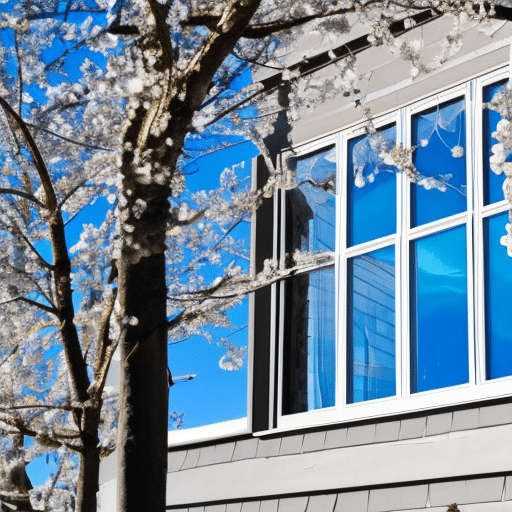 Ideas on how to make spring cleaning a fun activity
Spring cleaning doesn't have to be a strenuous task; retirees can add fun and creativity to the process. To start, make it a game by splitting up into teams and seeing who can complete their respective tasks first. Create a reward system for those that finish their tasks quickly or go above and beyond, adding some extra motivation that will encourage everyone to keep going.
Gather some upbeat music to listen to while cleaning, or even invite friends over to help – working together can make the task easier and provide lots of conversation and entertainment throughout. Try breaking up the day with outdoor activities such as gardening or birdwatching when you need a break from the indoors. Lastly, don't forget to take pictures along the way so that you can track your progress and look back in future years at all the hard work you've accomplished!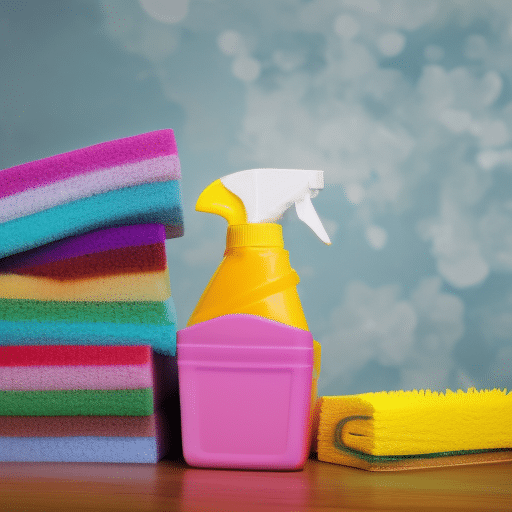 Spring cleaning can be an enjoyable and productive activity for retirees this season. With some helpful cleaning tips and tricks, the process is sure to be more efficient and less stressful than ever before. For example, taking a task outside or involving friends in the process can make it a fun event that yields stellar results. It's also important to have the right supplies on hand so that tasks can be accomplished quickly and efficiently. To make things easier, creating an itemized checklist of all the tasks that need to be completed that day is beneficial for focus and organization.
With a little creativity, spring cleaning is not only achievable, but can be an enjoyable experience as well. Retirees should take advantage of this opportunity to freshen up their home for the new season and reap the rewards that come with a clean home. Whether it's tossing out old items, organizing drawers, or simply giving rooms a quick vacuum, when you're done your deep clean, you're sure to feel proud of yourself!