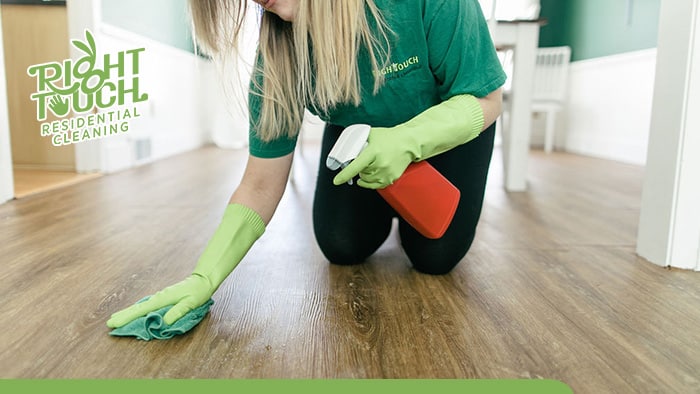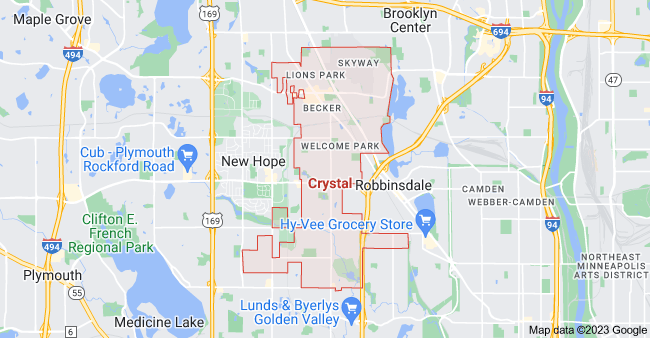 House Cleaning Crystal Minnesota - Zip Codes: 55422, 55427, 55428 and 55429
Right Touch Residential Cleaning: Bringing Sparkle to Homes in Crystal, Minnesota
Crystal, Minnesota, nestled within the Minneapolis metropolitan area, is a hidden gem offering both the tranquility of suburban life and the vibrancy of city living. Known for the picturesque Bassett Creek Park, Crystal provides residents and visitors alike with expansive green spaces and recreational opportunities. Another point of interest is the Crystal Community Center, which serves as a hub for local events and activities, fostering a strong sense of community. For residents of Crystal, balancing the enjoyment of these local amenities with the demands of everyday life can be challenging. Right Touch Residential Cleaning, based in Crystal, offers a solution to this challenge by providing top-notch house cleaning and maid services, ensuring that residents can enjoy their free time without worrying about household chores.
In a city that values community and quality of life, maintaining a clean and welcoming home is crucial. Right Touch Residential Cleaning understands this need and offers a range of services to ensure that homes in Crystal are not only clean but also healthy and inviting spaces. Their professional cleaning services are designed to meet the unique needs of each household, providing a customized cleaning experience that aligns with the lifestyles of Crystal residents.
House Cleaning Service In Crystal, Minnesota
In today's fast-paced world, finding time for thorough house cleaning can be challenging. Right Touch Residential Cleaning provides a convenient and effective solution, allowing residents to enjoy more leisure time while ensuring their homes are impeccably clean. By entrusting your home to professional cleaners, you gain the peace of mind that comes from knowing your living space is in expert hands.
Services Tailored to Your Needs
Right Touch Residential Cleaning offers a variety of services, including:
Regular Cleaning: Scheduled cleaning services to maintain a consistently clean home.
Deep Cleaning: Comprehensive cleaning for those times when your home needs extra attention.
Move-In/Move-Out Cleaning: Specialized services to ease the transition to a new home or prepare a space for new occupants.
Customized Cleaning Plans: Tailored services to fit the specific needs and preferences of your household.
Their team of skilled professionals uses the latest cleaning techniques and equipment to deliver outstanding results, ensuring that every corner of your home shines.
Benefits of Choosing Right Touch Residential Cleaning
Time-Saving: Their services free up your time, allowing you to enjoy all that Crystal has to offer.
Expert Cleaning: Professional cleaners provide a level of cleanliness and attention to detail that is difficult to achieve on your own.
Healthier Home Environment: Regular cleaning reduces allergens and bacteria, promoting better health.
Stress Reduction: A clean and orderly home environment helps reduce stress and improve overall well-being.
Why Right Touch Residential Cleaning is the Best Choice
Local Expertise: As a Crystal-based company, they understand the specific needs and preferences of the community.
Trained and Trusted Professionals: Their staff is highly trained and dedicated to respecting your privacy and property.
Customizable Services: Cleaning plans are tailored to meet the unique requirements of your home.
Satisfaction Guaranteed: They are committed to ensuring that every cleaning job meets your highest expectations.
For residents of Crystal, Minnesota, Right Touch Residential Cleaning is the ideal partner for maintaining a clean and welcoming home. Their commitment to quality, combined with their understanding of the local community, makes them the perfect choice for your house cleaning needs.
Experience the benefits of a professionally cleaned home. Book your house cleaning service in Crystal, MN with Right Touch Residential Cleaning today through their website or by calling them, and take the first step towards a cleaner, more relaxing home environment.
Satisfaction is guaranteed. 
If you are not happy, we will return to make it right. That's the Right Touch!