Things Immigrants Must Know about America Before Relocating
Guest Post by Brittany Fisher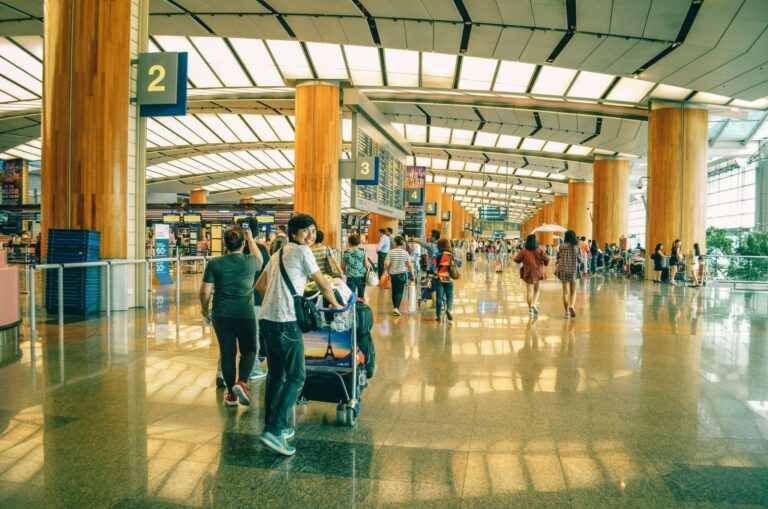 If you are moving to
America, there are many things you must understand and familiarize yourself
with for a smooth transition. Many immigrants assume that since they moved to
America for the American dream, they are required to work 24/7, but
that's not necessarily the case – in fact, as The Houston Chronicle explains,
it's discouraged. Finding and maintaining a healthy work-life balance is
important anywhere you live.
Expect to interact with
a number of different types of people in many walks of life; the US is called
the "melting pot" for good reason. First, you'll likely be interacting with
your co-workers and superiors, as you warm towards others. So it would help if
you were prepared on what
to expect professionally, legally, and socially. To that end, Right
Touch Residential Cleaning outlines 10
things you need to know if you are relocating to the US.
America is diverse
America is very diverse.
In America, there's a representation of everyone from every origin of the
world. So don't go expecting to be the only foreigner around. If you are not
fluent in English, take some time off your schedule and learn the language. It will help you interact with people from different
backgrounds and make long-lasting connections that will benefit you along the
line.
Networking is important
Networking and referrals
are the main ways to get jobs in America. Join platforms like LinkedIn and
introduce yourself to people in your field. Through networking, potentials can
refer you to job openings and secure job interviews.
Drive on the right
Most people are aware
that in America people drive on the right.
However, it's challenging to remember this when you are used to being on the
left side. When you move to America, don't be surprised to find that the
steering wheel is on the left side of the car, so bringing your car from home
might not be a great idea.
National parks are spectacular
Many people assume
America is all plastic and inorganic, but we have so many natural gems
around here. There are 412 national parks that you can visit and learn about.
Prepare to be amazed by the beauty of America.
No states are similar
America is 3.8 million
square miles in size, so don't be surprised by the regional differences across
the country. There's so much contrast in the 50 different states in America,
including differences in accents and dialects,
political views, laws, climate, and living standards.
This is also applicable
in housing. The prices of rent and home buying differ from state to state. It's
wise to consult a real estate agency for guidance in
finding a place to stay, especially when buying a home.
There
are services aplenty
The American business enterprise system
(capitalism) has at its foundation entrepreneurship, which has opened the door
to a wide range of services. This is especially helpful when you're super busy
getting your foothold in the workforce and acclimating to your new community,
leaving little time for things like lawn care. In fact, you can hire services
for nearly anything, including weekly house cleaning like that offered by
Right Touch Residential Cleaning.
Health care isn't free
The Commonwealth Fund
points out that the health care system
in America is quite different from other countries around the globe. The best
way to get full health care insurance is through your employer. Unfortunately,
this is usually only available for full-time workers. It would be best if you
had your health insurance information on you all the time because, in the case
you need emergency medical assistance, ambulance medics can ask for your
insurance before taking you anywhere.
Do not forget to tip
Of course, tipping is
optional, but it's recommended. Tipping is most applicable to restaurant workers.
Servers are typically paid relatively low wages, so tipping has become a
primary source of income for them. Try to leave at least 15-20% of your bill
when you're through with your meal, granted you received good service of
course.
Sales taxes are added at the counter
While shopping, know
that the price tag on the goods isn't the total of what you will pay. You are
only sure of the price at the counter after the item is taxed. Everything will
be shown on your receipt, so don't be alarmed. These taxes vary from state to
state, with California taking the lead at 7.5% and Colorado being the nation's
lowest at 2.5%.
Most importantly, keep
this in mind when buying care packages for your family and friends back at
home. It may also be applicable when you intend to buy a plane ticket for them
to visit. Alternatively, if you're sending money back to loved ones in Nigeria,
for example, you can safely send
money directly to your loved ones
through Remitly.
Food portions are massive
Americans love their
food – and big portions! Studies show that Americans consume the most calories
compared to other countries across the globe. Recently, the size of an American
burger went up from 80g to 121g.
21 is the drinking age
In most countries around
the world, the legal drinking age is 18, which is different in the US. While
things like driving and marriage (in different states) are allowed at an early
age, drinking is allowed strictly for people at 21. States like Montana also
prohibit liquor sales on Sundays.
Conclusion
There's a lot to learn
about the different cultures present in America. It will take some time since
they differ from state to state. However, we hope that the list provided in
this article will help you navigate through things faster, and give you confidence
that your move will go smoothly.
Whether you're a super mom or dad trying to do it all or a retiree who just doesn't want to clean anymore, Right Touch Residential Cleaning can help! Contact us today and see what we can do for you! 612-987-1620
Photo by Adrian Agawin from Pexels