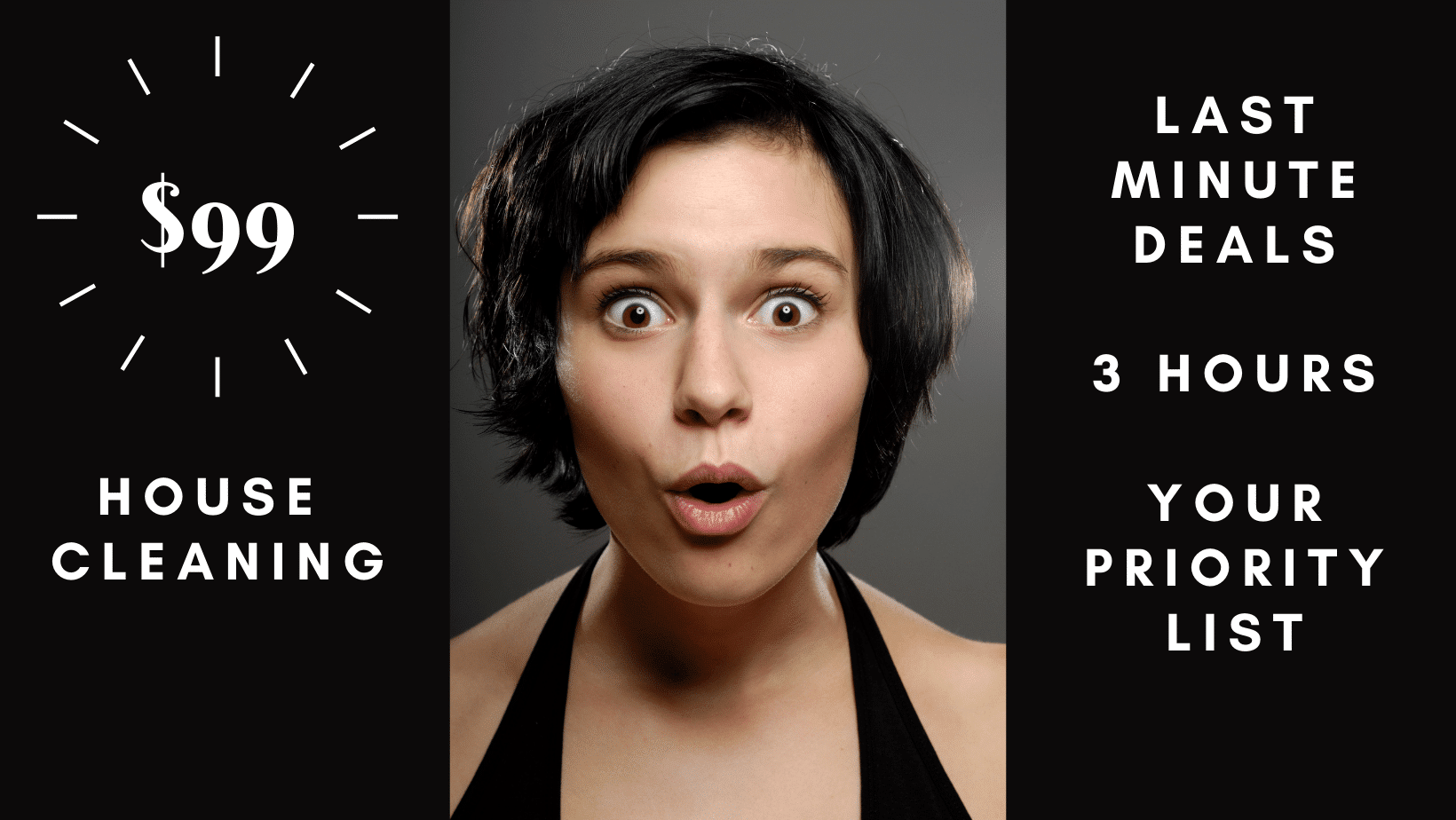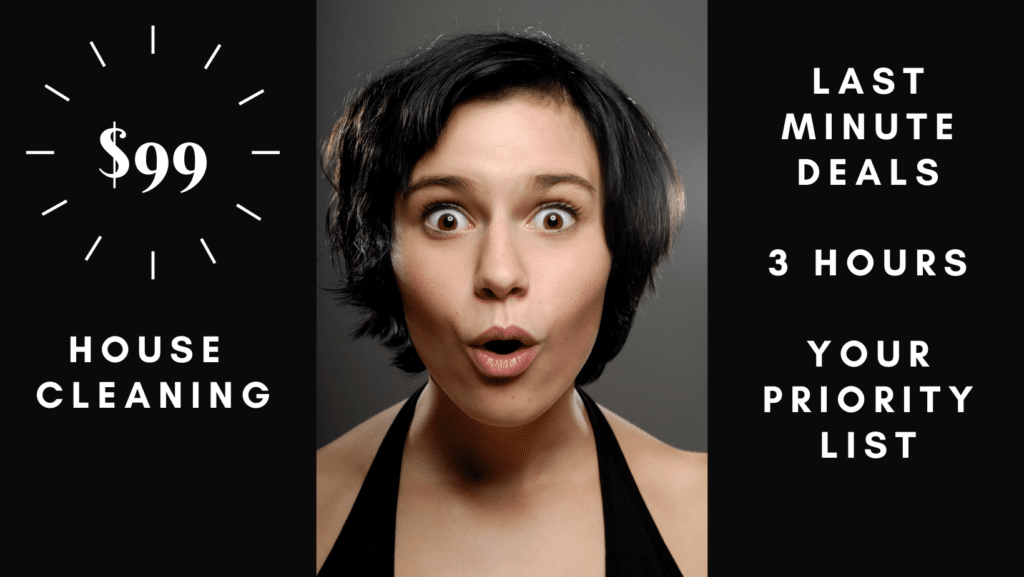 We have openings next week and want to make sure our employees get full hours.  This means cheap cleaning for you!
The deal is you will get 3 hours of cleaning for $99 + tax.  You make a list, and we will clean as much as possible in that time.
No Move-out cleans! We DO NOT clean windows, walls, garages, or inside of appliances.